Message in a Bottle: What Holds Our Memories
---
Message in a Bottle: What Holds Our Memories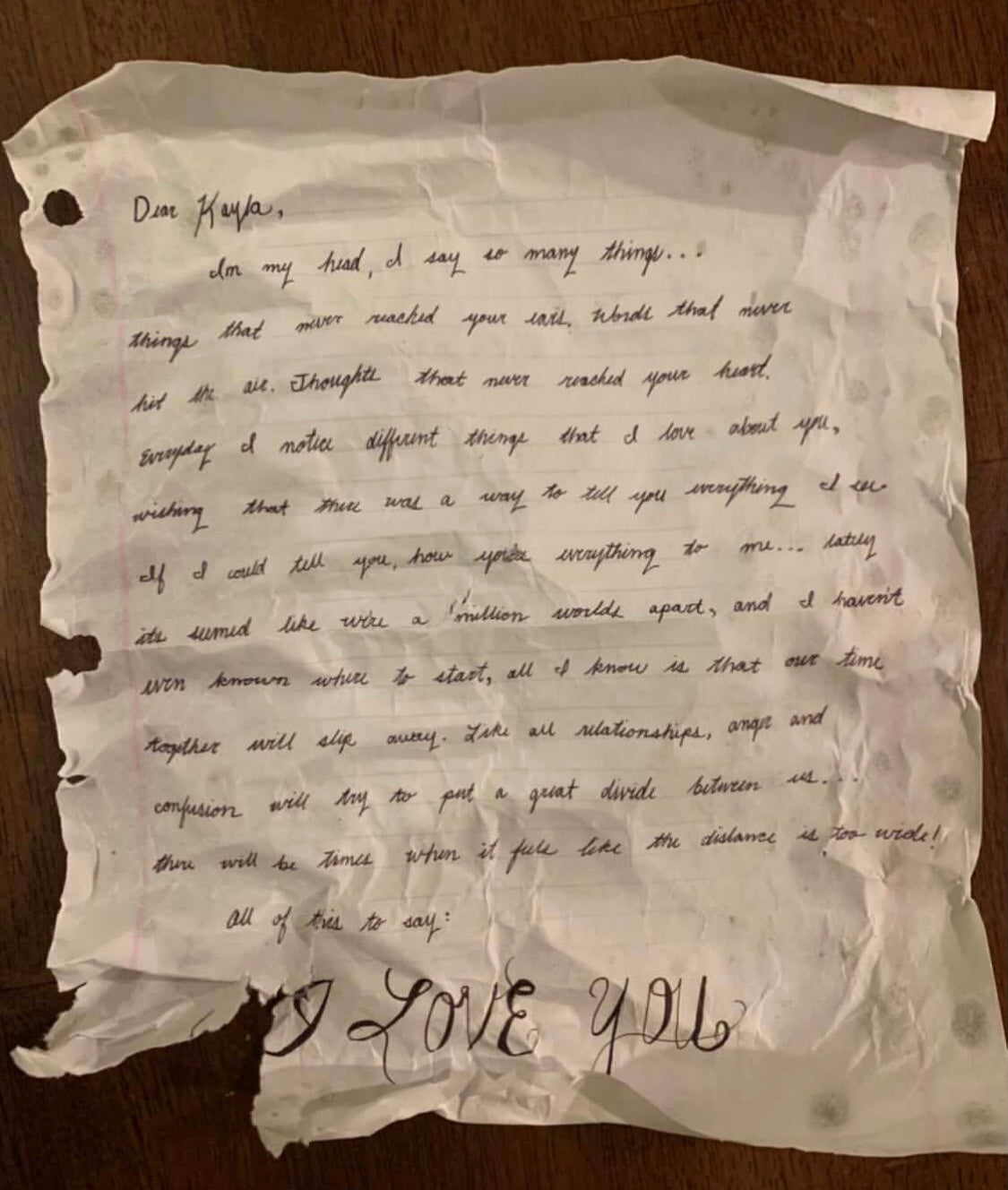 Message in a Bottle:
What Holds Our Memories
The ocean holds a special place in all of our hearts. Whether it was your first surf, competing in your high school swim meet, or the first time you went skinny dipping – it's a powerful force that holds our memories. This past week, one of our friends, and recent star of our Holiday Driftline ad, was surfing up here in North County San Diego when he found an actual message in a bottle – another true keeper of memories.
The most amazing thing happens when you tell people about a message in a bottle, everyone thinks the message is going to say something different. "I bet it's an S.O.S from a shipwreck" or "I wonder if it's a love letter?" or "maybe it's from Davey Jones himself!". This led me to the true realization that a message in a bottle can be about anything or anyone. I know you probably think that's obvious, but think about it for a second. Writing down something so deeply personal, whether a love letter or even something so simple as an open-ended pen-pal message, is a secret that you cast away into the abyss never knowing if it will be read or if it'll be a secret you share with just the ocean. Here is what this message said:
Dear Kayla,
In my head, I say so many things…
Things that never reached your ears.
Words that never hit the air. Thoughts that never reached your heart.
Every day I notice different things that I love about you, wishing that there was a way to tell you everything I see if I could tell you, how you're everything to me… lately it's seemed like we're a million worlds apart, and I haven't even known where to start, all I know is that our time together will slip away. Like all relationships, anger and confusion will try to put a divide between us… There will be times when it feels like the distance is too wide.
All of this to say,
I love you.
No matter what compelled this author to write this deeply personal message, it's clear that they unbosomed themself to the vastness that is the ocean. Something about the abyss or the unknown must have felt like a weight was being lifted. I know that's how I feel when I jump in the water at first light or when I go for a surf after a long and stressful day. The ocean is exactly what you want it to be, when you need it to be there for you. So get out there, take on the day and meet your moment.